Sheryl Scott - Broker/Owner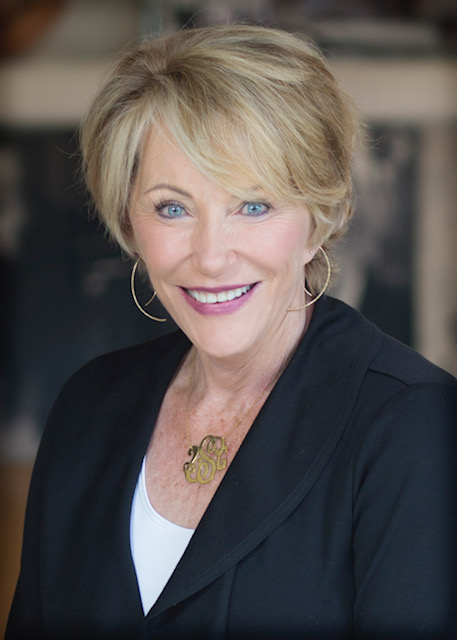 (512) 415-9204
sherylscott7@gmail.com
AREAS OF SPECIALTY:
Spicewood
Barton Creek
Lost Creek
Westlake Hills
Tarrytown
Rollingwood
WHAT HER CLIENTS ARE SAYING:
Sheryl Scott is a one of a kind realtor! On a recent relocation from New Jersey to Texas, Sheryl was nothing short of miraculous. She knew the type of home we were looking for was a very specific home in a very hot area. There was nothing in MLS that met our requirements. Sheryl would not be discouraged. Over the course of several weeks, she scoured her contacts and was able to find us not ONE but TWO pocket listings to choose from. On top of that...she was able to convince the seller to sell the home to us a full year before they were planning to. To make matters more complex, we were only able to make one trip to Austin during this time so we bought the home without actually seeing it. Thanks to Sheryl and her team for their constant communication, emails and photos during this time. We felt completely confident in our purchase!! It was the best decision we could have made. Sheryl Scott is someone you want in your corner. She will go the extra mile or 10 miles for you!!
- Jennifer & Monte Beck
I am so pleased that I chose Sheryl Scott to represent me in marketing my home on Lake Travis. I considered other realtors, but the careful market analysis and marketing plan that she put together was far superior to the plans I received from other realtors. She also really impressed me with her knowledge of the immediate community in which I reside (Barton Creek Lakeside), as well as their knowledge of other parts of Austin that I was considering relocating to. I'm particularly impressed with what she was able to share with me about the downtown market, as well as Lakeway and Westlake...Sheryl really knows her stuff! Sheryl was able to bring many potential clients to view my home, all of which she had carefully pre-qualified. It's a unique clientele that is in the market for lake property above the million dollar mark, and she knows where to find these folks! After just six months, there had been much activity, interest, and even an offer. After careful consideration, I chose to withdraw the property and renovate, in anticipation of a stronger market and a higher selling price in the new year. I'm enjoying my newly remodeled lake front home, and will list it again in the not too distant future. When the time is right to list, there is only one realtor that I will call, and that's Sheryl Scott. You will not find a kinder, more motivated person selling homes anywhere, and her ethics as well as her knowledge of the market, make her a standout in their field! Many Thanks -
- Katey Franceschini
Sheryl Scott is an exceptional realtor with top-notch expertise in the field of real estate sales and purchases. She works with both sellers and buyers to provide personal and comprehensive brokerage services from assessing the market value of one's home, to effective selling strategies that best present the property, to resolving obstacles that arise, to coaching a client to consider multiple variables, to closing complex sales during diverse situations. Sheryl provides timely and responsive back-up home meetings and deliveries, as well as up-to-date info, data and follow-up to the myriad complications that often arise during a real estate transaction, and continues on-task with responsive solutions through to close-of-sale. On a personal level, in 2012 Sheryl and her team completed the sale of my family's home in Westlake Hills, Texas 78746. This property was not an easy close-of-sale and experienced a myriad of obstacles that less experienced/less dedicated realtors would have walked away, but Austin Profile Development worked to unravel obstacles while maintaining an informative and responsive relationship with the buyers realtor to keep all parties timely informed. I am a licensed Texas realtor, but Austin Profile Development is my choice as Realtor. Sheryl's expertise and the result she delivers is awesome!
- J McCart
Sheryl Scott has represented me on four real estate transactions totaling in the 2-5 million range since 2009. In the first one, during the contract negotiation stage, she took it upon herself to contact a buyer at my strong behest and obtain permission to drive down to Houston to talk to her. This occurred when the buyer's agent had so upset his own buyer/client (jeopardizing her own $50,000 commission) that the buyer threatened to withdraw from the transaction. Since the existing agreement was full price on a 7 figure dollar deal, this was most upsetting to all concerned. After talking to the buyer in her opulent home in Houston for a couple hours, Sheryl saved the deal. Then, we all marched off into a veritable storm of difficulties to get the deal closed. At each point along the way, the tenacious and capable Sheryl Scott was the glue that kept the deal moving forward. She has similarly performed since in other transactions. Her ability to cheerfully push and pull and cajole and tenaciously get people to do their job while achieving results, is without peer. I most highly recommend her.
- Joe Thompson - Commercial Developer
Please accept my wholehearted endorsement of Sheryl Scott as an exemplary realtor and she has my wife and my sincerest of thanks for the recent sale of our home. When we decided to build a new home, we were faced with the anxious dilemma of how to sell our then present home in a timely manner. We knew many realtors and were not particularly impressed with any of their professionalism...but, then we remembered having played tennis with a great couple, Sheryl and John Scott, and that they are realtors. Our tennis experience with that couple had always been that they were fair, honest, and straightforward. We just knew that they would be the right realtor to sell our home. That decision was richly rewarded as our home was sold within six weeks and for what we asked. All of this in a down market and a neighborhood where there existed numerous homes that had languished on the market for longer than a year. The difference in our sales success is attributed to the marketing and negotiating acumen that Sheryl "brought to the table". They never lost sight of the goal despite reluctant buyers and their incompetent agents. Sheryl calmly and adroitly negotiated the buyers from some of their unreasonable demands. She handily saved this sale from "going off the tracks" because of the inexperience of the buyers' realtor. Any realtor can "list your home" but you need a consummate agent such as Sheryl Scott when you're trying to sell in today's market...my wife, Ellie and I, knew she was a great tennis player, but we're 'Oh so grateful that for us she was also a great Realtor Team!
- Glenn and Ellie DaGian
Sheryl is a Broker/Owner and has earned the following distinctions: Certified Luxury Home Marketing Specialist and Certified Negotiation Expert. Not only do her skills create a win/win for her clients but her work ethic and her need for NO sleep enables her to cover more basis than imaginable.

Sheryl was born and raised in Texas and completed college at Baylor University with a double major in Education and English literature. She has been a resident of Austin, Texas since 1973. She lived and raised 3 children in the Westlake area of Austin.
Sheryl worked in the corporate world for a Fortune 500 company helping facilitate the build-out of infrastructure communication via fiber optic through tunnels of the subway systems in the major cities of Russia and along the Octoberskya Railway between St. Petersburg and Moscow.
Sheryl has been in the home building business and/or a real estate professional for the past 18 years. She has been instrumental in $100m of real estate transactions. She and her husband, John, were 2 of the first investors in the high-end exclusive Lake Travis waterfront community known as Costa Bella where they built one of the first ever spec homes valued over $1m. This home earned 50% of all the awards handed out during the Austin Builder's Parade of Homes, 2000. These experiences have enabled her to work effectively with all levels of Home Buyers and Sellers and enjoys the challenge of listing high-end homes and concurrently finding a buyer for her seller.
Since 1995, her husband, John, and she have enjoyed living out on Lake Travis with their menagerie of rescue animals. They are the proud parents of 6 children and 7 grandchildren. They often times whisper that they wish they had started with Grandchildren first.
If you are looking for a high-energy, fun-loving, natural-born leader who is very intelligent, with architectural design and construction experience, and an ability to "close", Sheryl Scott is the agent for you.